Rethinking Maritime.
Made Easy.
Ports
Administration of services for lower costs and increased capacity port side. Live tracking of vessel traffic, queueing system and push notifications for Just-in-Time benefits.
Ships
Digital logbooks, checklists and work-culture development on board. Leverage ship specific data for organizational gains and increased transparency.
Insurance
Next level performance analysis and risk assessment through collected metrics. SMART effects with the FM8 platform as a regulatory instrument on shore and on board.
Compliance
Benchmarking and rendering of reports to influence organizational short and long term sustainability strategies. Seamless compliance with international regulations.
Digital Ecosystem as a Service
Organizational excellence, lowered costs.
Complete Digital Ecosystem as a Service
Organizational excellence, lowered costs.



Turn Operations into Data.
Enhance your digital footprint with our templates for logbooks, checklists and port services. Predefined or created on the go.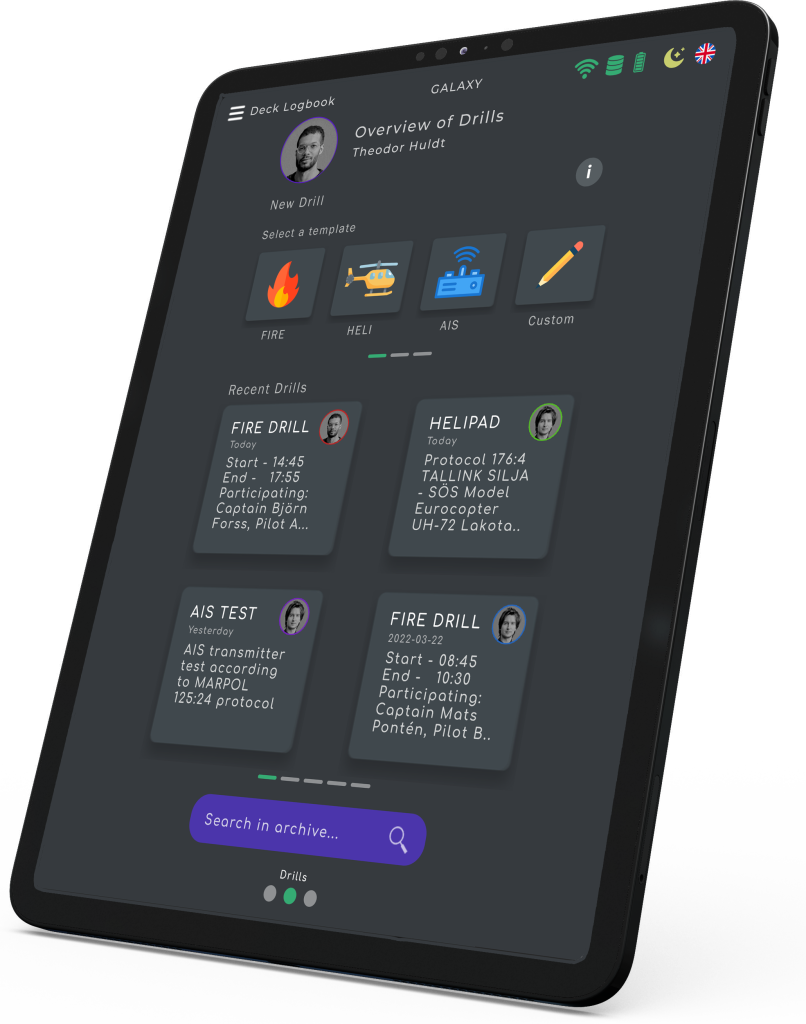 Connecting Sea, Port and People.
Real time data sharing enables direct impact for Just-in-Time shipping by identifying and predicting supply chain anomalies. Minimum port congestion and speed adjustments for incoming vessels will be a major factor in reaching our decarbonization goals.
Future Proof Compliance.
Automatic benchmarking and tracking of the latest regulations and policies gives insights to how your operations are performing internally and externally. Enhancing data with AI enables index forecasting.
Join our waitlist to stay in the know.